Date: Sunday, May 7th, 2023
Time: 3 pm - 5 pm
At: Fogo de Chão Brazilian Steakhouse
360 E Flamingo Rd,
Las Vegas, NV 89169
Pre-Purchase the book for $18.99.
At the restaurant during the book launch, receive your:
signed copy of the book, It'll Cost You Your Head, by Kristine Johnson,
a poster,
two (2) drinks,
various Fogo de Chao appetizers to choose from.
It'll Cost You Your Head
After Jack gets robbed, again, and gets his third DUI, his crooked lawyer, Dave, cheats him out of his last 15K. When Jack grouses about the cash and the mandatory AA meetings, Dave points to a portrait of his trophy bride and reveals she is a member of AA. Jack makes a mental note to meet up with her at a meeting and destroy their marriage. What Jack does not intend is stumbling into fatherhood, true love, and murder.
Kristine Johnson - Author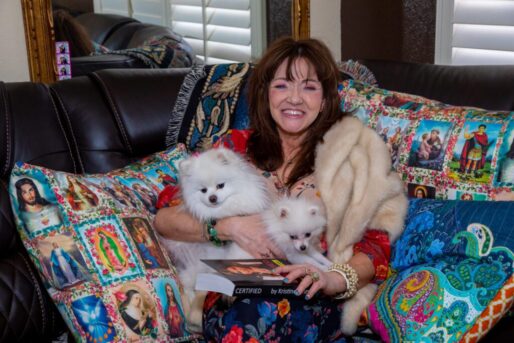 ...in the State of Nevada, County of Clark, City of Las Vegas, for the most part, Kristine Johnson, a certified court reporter, wrote murder, mayhem, and medical malpractice, again, for the most part, for over twenty-five years.
After writing her last child murder, and suffering a broken heart, she tired of being a scribe and determined to write her own stories and did so, beginning with Certified. She joined every writer's group she could find beginning with HWG, and the beat goes on, baby, to Authors in Pajamas and everything in between. Her gratitude is for every critique that shaped her as an author.