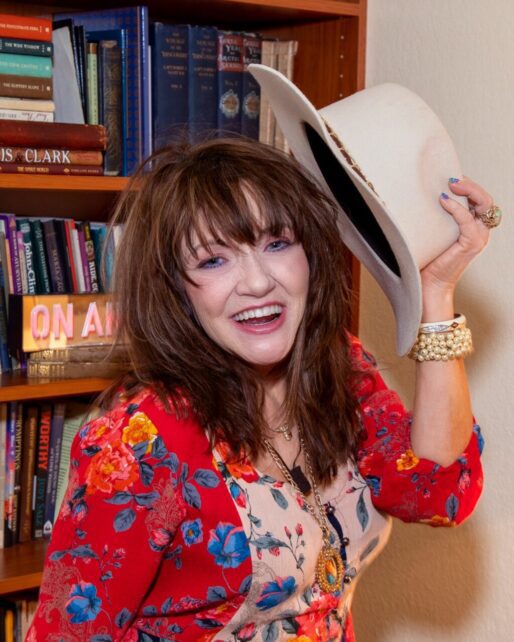 Kristine Johnson worked as a certified court reporter for over 25 years, the majority of that time in the unique legal climate of Downtown Las Vegas. She arrived in the valley wearing a diaper, riding in the backseat of a turquoise 1961 Chevrolet Impala. She grew up on dirt bikes, Pippi Longstocking, and Siddartha, and in 1972, went to the first truly integrated school in Las Vegas. It was then she first knew she was meant to write.
By the early eighties, she decided to become a court reporter, moved to Sacramento, California, and put herself through school. Three years, a student loan, and a purple belt in Shorinji Ryu later, she graduated. After passing her Boards in California and Nevada, she worked in Orange County, cutting her teeth writing preliminary hearings and patent depositions.
In 1988, she returned to Vegas and landed one of 13 coveted District Court Official Reporter positions in town, working for the very Honorable Thomas A. Foley. Kristine came of age learning about the law in Judge Foley's courtroom, creating and keeping the record for the Las Vegas Valley's murder, mayhem, and its worst civil nightmares. She worked for several other judges and attorney clients, doing depositions freelance.
Kristine retired from court reporting in 2006, lives in Summerlin, Las Vegas, and now writes her own stories.