It was a great event at BooksorBooks for the Alzheimer's Fundraiser.
Sat. Jan 13th, 1.00 p.m. – 4.00 p.m. Bi-monthly Fundraiser for Alzheimer's Nevada at BooksOrBooks, 3460 E. Sunset, #R, Las Vegas, NV 89120.
This month's participants are Nancy Nelson (Second Harvest: Blue.River.Apple. A Continuing Exploration of Alzheimer's Through Poetry), Kristine Johnson (Certified), s h Montgomery (Honor in the Blood), Judith C.Owens-LaLude (The Long Walk: Slavery to Freedom) and Mike Staton (Blessed Shadows Dark and Deep). In advance of St. Valentine's Day, Stephen Murray will be signing copies of The Chapel of Eternal Love – Wedding Stories from Las Vegas.
 Thank you, Nancy Nelson, for always spearheading this bi-monthly event, and store owner, Kim Henry, for so graciously providing the venue. BooksOrBooks is a treasure trove of a bookstore and a must place visit for all book lovers.
With Donald Rizzio and Lauren Tallman.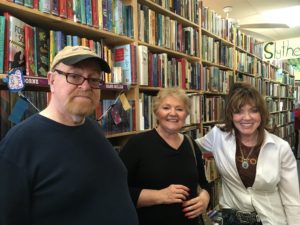 With Lauren Tallman.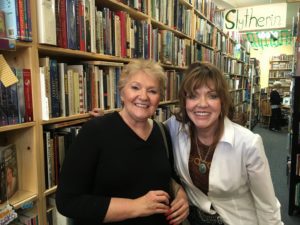 Group photo with local authors.